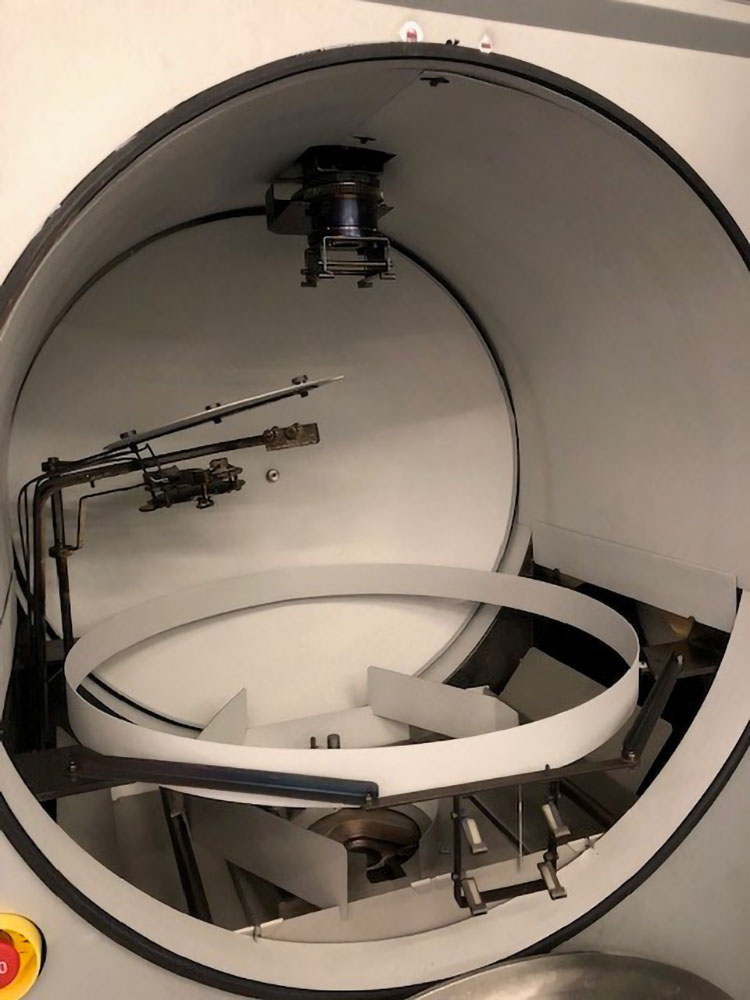 Disposable PVD Chamber Shielding & Shield Kits
ASSET Solutions is a custom shielding manufacturer and we've been serving the semiconductor industry for over 19 years with disposable (one-time-use) shielding, shield kits and hardware kits for PVD wafer processing chambers. We currently support solutions for various Applied Materials, Temescal, CHA, Trikon/SPTS, SEGI, Varian and MRC/TEL/Plasma-Therm manufacturing equipment.
Disposable, or one-time-use shielding and shield kits merge two wafer fab costs into one, often incentivizing an overall cost reduction. These costs include new part replacement and used part refurbishment costs. Disposable parts are used once in the process chamber, which means new parts are installed every time, better insuring the installed parts conform to original specifications. Disposable parts also reduce the logistical costs associated with moving parts back and forth for refurbishment, first to an outside vendor, then back to the wafer fab. No more time is spent managing the recycling loop, spare part inventories, or finding out a component is out of spec after it's already been installed in a process chamber and running product.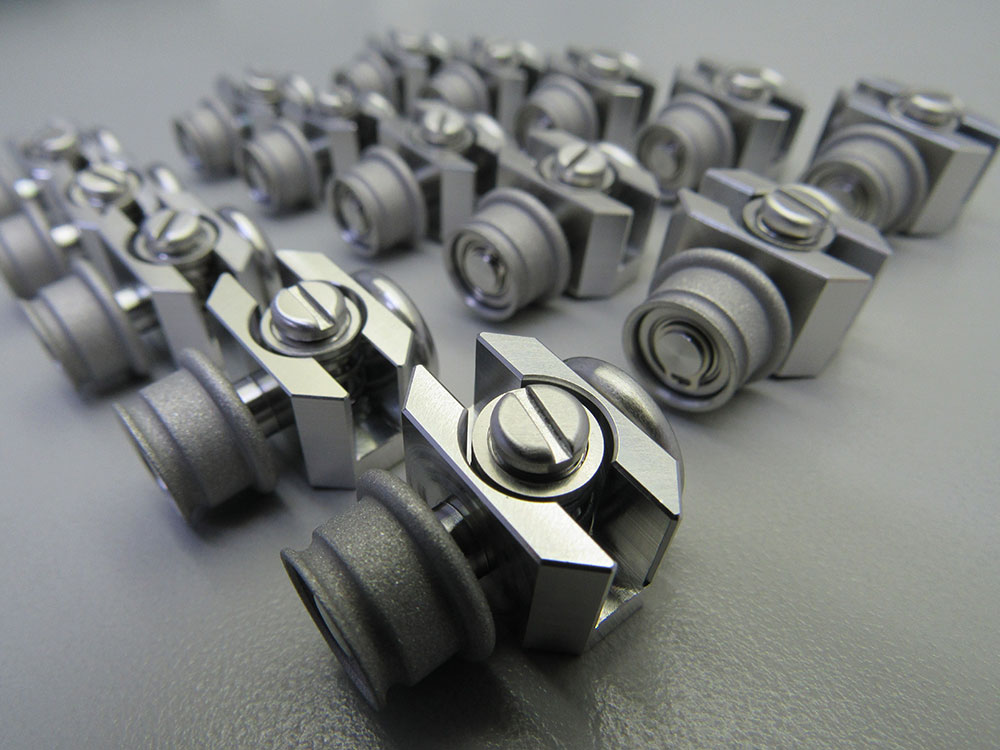 Engineering & Enhanced Products
Our customers often come to us for solutions to issues they're having with an existing product, or service provided by another supplier. These issues may involve a products design (fit, form, or function), lackluster performance, overall quality, or simply a reduction in cost. In many instances, we already have an enhanced product that the customer wasn't aware of.
We take a hands on approach to engineering solutions. Many projects require us to take measurements, create working drawings and communicate with the end user to get a good understanding of the products function and limitations. From here, we're able to make suggestions on possible engineering changes that may enhance the products performance. We can then manufacture samples and provide them for customer testing.
Virtually 75% of the products that ASSET Solutions provides to the semiconductor industry have been enhanced. These are products that have been re-engineered in one way, or another to improve performance beyond original specifications.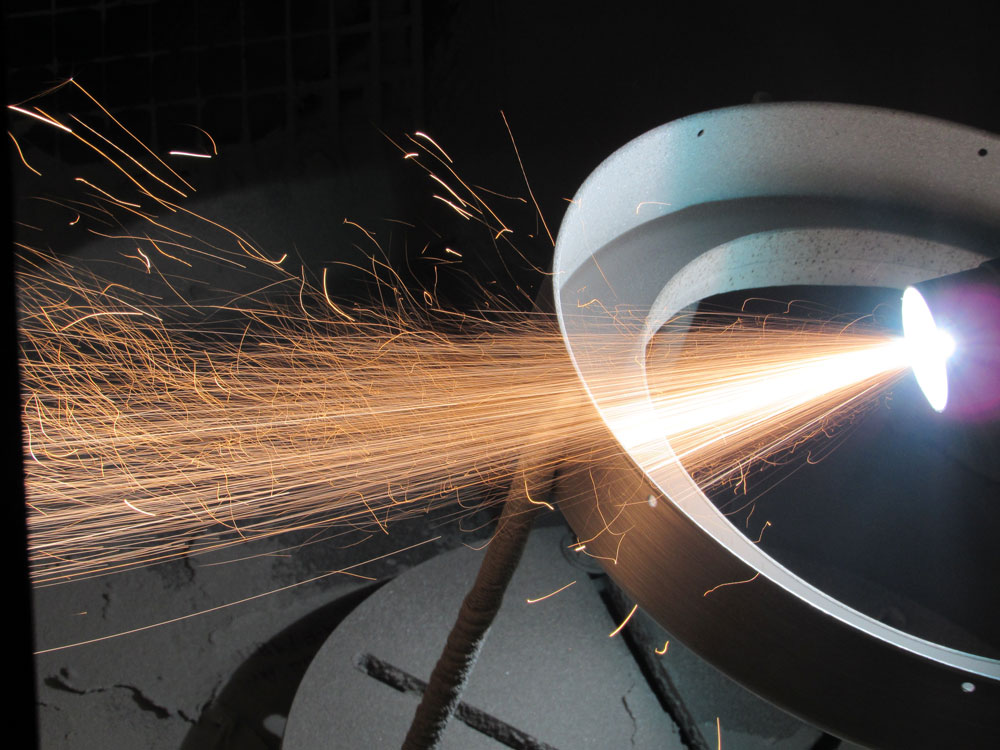 Chamber particles can reduce the yield of functioning devices on a semiconductor wafer. Thermal spray coatings are applied to PVD chamber shielding components to roughen process surfaces, promote adhesion of process materials and thereby reduce defect density within the components respective process chambers.
We offer both, twin wire arc and plasma spray coatings. Our twin wire arc coatings consist mostly of pure aluminum and are applied to meet a desired roughness spec using various processing methods. Plasma spray allows us to use more exotic coating materials such as yttrium oxide (yttria) and titanium. Although plasma spray coatings are usually less rough than twin wire arc coatings, the materials that are available for plasma spray often have properties that work well for a specific task. For example, yttria offers excellent particle containment qualities when used in an etch chamber environment, and titanium allows for a more stable roughness coating at elevated process temperatures in comparison to aluminum.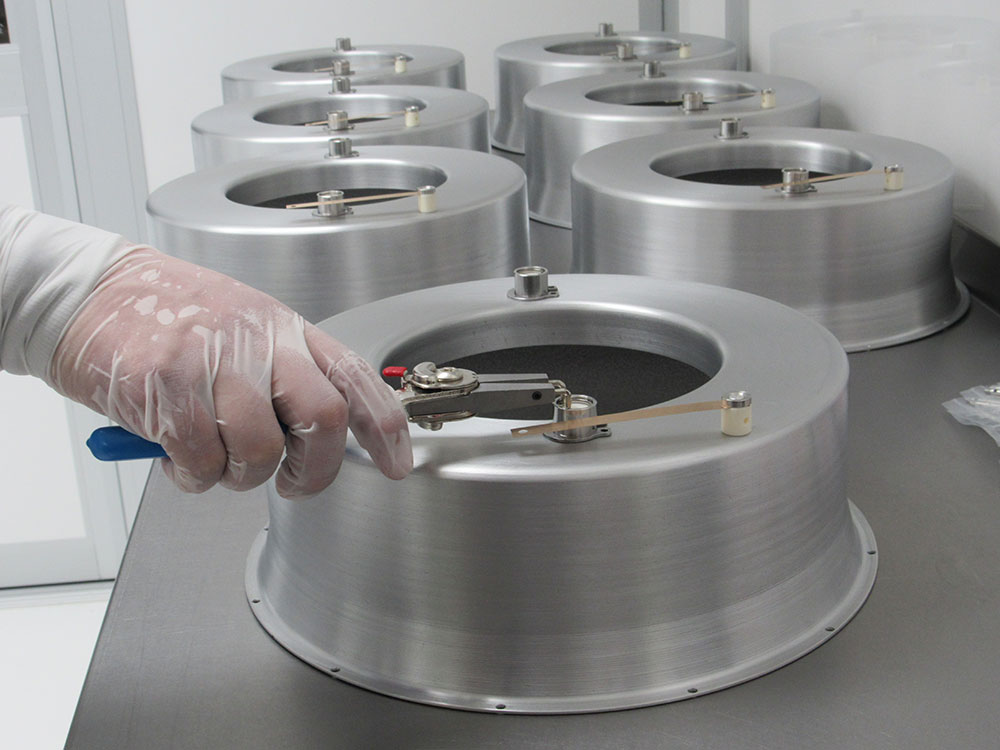 Cleanroom Processing - Final Clean, Assembly, Kitting & Packaging
Most of our semiconductor products are assembled, kitted, final cleaned and packaged in our Class 100/ISO 5 cleanroom. Our cleanroom processing area is staged into 3 sections – (Section 1) gowning and initial part entry, (Section 2) final part cleaning/secondary processing and (Section 3), part assembly, kitting, packaging and labeling.
Parts enter the cleanroom through Section 1. Once parts enter the cleanroom, they are systematically moved to Section 2 where final part cleaning and secondary processing starts. Parts are ultrasonically cleaned, rinsed off in DI H2O, CDA dried, and if required, thermally processed in one of our custom designed Despatch vacuum ovens. Parts then enter Section 3, where final assembly, kitting, packaging and labeling take place. Once processing is complete, products are either stocked in cleanroom awaiting a future order, or advanced back to Section 1 for shipment to the customer.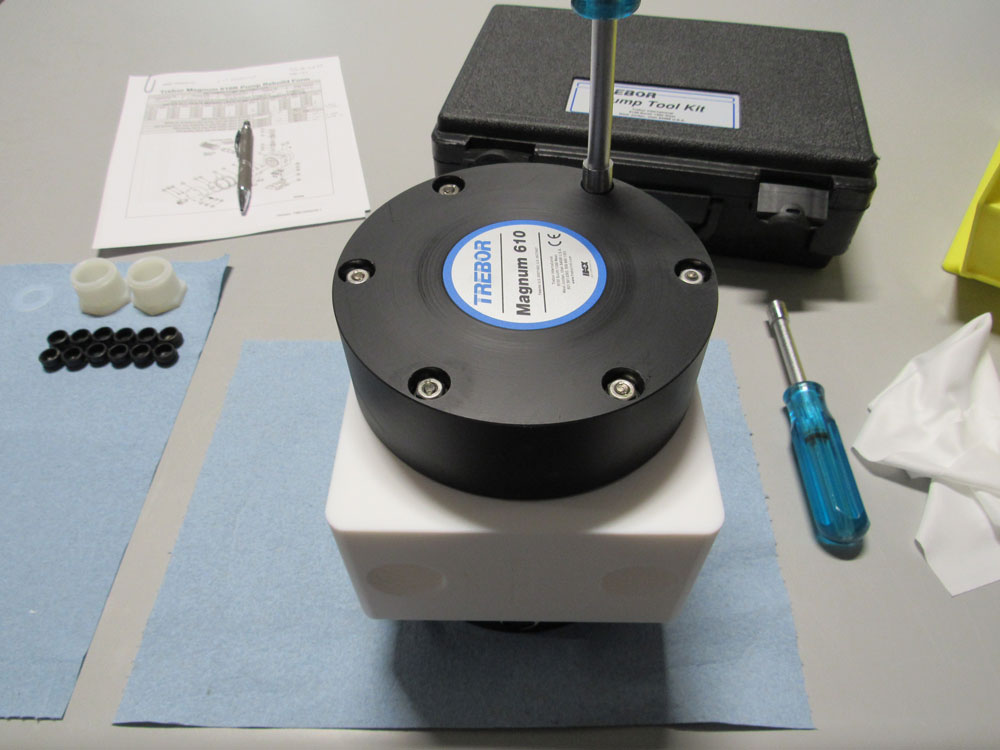 We provide Trebor high purity pump refurbishment services for a number of domestic wafer fabs. This service includes, but is not limited to, Model 110, Magnum 610 and Maxim 50 pump types.
When your pump arrives, one of our certified technicians will record the pumps serial number, along with any damage, or missing components. The pump is then tested to diagnose problems it may have and to duplicate any customer raised concerns. Once the initial testing is complete, we disassemble the pump, clean each component and replace those in need of replacement. The pump is then reassembled and tested for 4 hours at different psi levels, mimicking potential conditions in the field. Relevant details are recorded throughout the rebuild. Some of these details include the components replaced and pump performance, such as starting psi, flow rate, leaks, bubbles in discharge, etc. We stand behind each of our pump rebuilds with a 12 month warranty, beginning when your pump leaves our facility.